Donations for replacement uniforms and gear lost in floods
This topic contains 0 replies, has 1 voice, and was last updated by
Shane Rigdon 9 months, 3 weeks ago.
Viewing 1 post (of 1 total)
Author

Posts

September 1, 2016 at 7:19 pm

#1284

Shane Rigdon

Participant

ATTENTION ALL LHSOA MEMBERS!!!!!

Due to the recent floods in south Louisiana we have quite a few LHSOA members who have lost a portion or all of their uniforms or gear. Crescent City Umpires Association in New Orleans has begun accepting monetary donations as well as collecting names of those who have suffered loses. CCUA is reaching out to all LHSOA members for donations. We will need the donations and names by September 15, 2016 in order to complete this process. Our intention is to assist as many affected officials as possible with the money that we collect. It is probably not feasible to be able to cover the entire cost for everyone completely, but we will help out as much as we can. As of today, we have collected approximately $500.00 and about 8-10 names. This is a time for us to reach out and help our fellow officials in their time of need. Please consider making a donation and helping out.

Please make checks payable to CCUA. In the memo section please write "donation". Donations can be mailed to Shane Rigdon c/o CCUA, 1012 Raymond Dr. Metairie, La. 70001. If you have anyone who was affected and needs our help please email me at rigdonfamily@cox.net. I will need their name, phone number, address, what sport(s) they officiate and what they lost. If you would like to speak to me, I can be reached at 504-909-5704.

Thanks in advance for your time and consideration,

Shane Rigdon
Assignment Secretary CCUA

Author

Posts
Viewing 1 post (of 1 total)
You must be logged in to reply to this topic.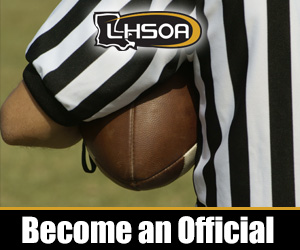 Upcoming Events