2016 Football Rule Changes
This topic contains 0 replies, has 1 voice, and was last updated by
Chris Chaplin 1 year, 3 months ago.
Viewing 1 post (of 1 total)
Author

Posts

February 28, 2016 at 11:44 am

#1141

Chris Chaplin

Participant

2016 FOOTBALL RULES CHANGES

1-5-1d(5)a Completely clear or completely white tooth and mouth protectors are no longer prohibited. Tooth and mouth protectors shall include an occlusal (protecting and separating the biting surfaces) portion and include a labial (protecting the teeth and supporting structures) portion.

1-5-2b Football gloves are now required to meet either the new SFIA specification or the existing NOCSAE test standard at the time of manufacture.

2-17; 9-3-6; In a continued effort to minimize risk, the Committee made clipping in the free-blocking 9-3 PENALTY zone illegal. Clipping is now illegal anywhere on the field at any time.

2016 MAJOR EDITORIAL CHANGES
1-5-1b(1); 1-5-1b(2)a, (3)a; 5-1-1b.

2016 POINTS OF EMPHASIS
1. Risk Minimization
2. Legal and Illegal Blocks
3. Legal Jerseys, Pants and Pads
4. Unfair Acts
**As of February 18, 2016

Author

Posts
Viewing 1 post (of 1 total)
You must be logged in to reply to this topic.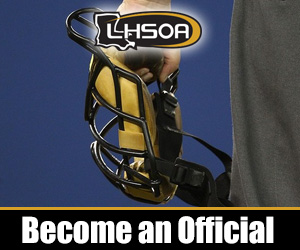 Upcoming Events